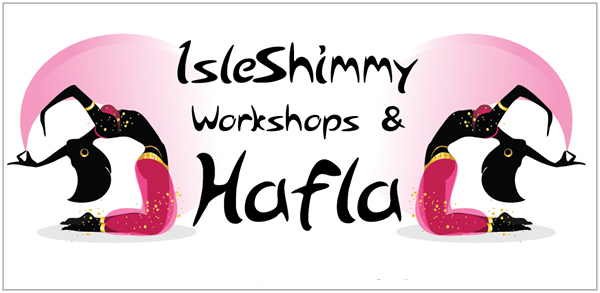 Isle Shimmy is a popular and long standing yearly event held in April. We welcome teachers from the mainland and also from abroad who come and share their vast amounts of knowledge and dancing with us, with a Hafla in the evening. 2017 saw the wonderful Michelle Pender teaching us gypsy style dancing.
The evening is a myriad of colours and beautiful performances in a wide variety of belly dance styles, full of fabulous women that highlight my Mantra – no matter what your age, shape or size is – belly dance is truly for EVERY woman.
Isle Shimmy 2018 is already being planned – watch this space!!